Transform your ride entirely by getting a Full Build at The LAB. Full Builds typically utilize 3 of 5 of our services, including but not limited to: suspension, wheels/tires, paint, wrap, and custom lighting. Full Build orders are also eligible for the following incentives!
Fully complementary. Every FULL BUILD gets a FREE Photoshoot AND Video shoot upon request!
100 Mile Pickup & Delivery
We offer FREE pickup and delivery services within 100 Miles of North Haven, CT for any builds totaling $50K to $100K.

Nationwide Pickup & Delivery
We offer nationwide pickup and delivery services. Don't worry about it being too expensive, we give you our cost on these services.
The first customer to bring in the first new model of any vehicle for a FULL BUILD receives 5% OFF! Ask your sales rep if you are the first to be eligible.

All vehicles that come into our shop for a full build receive a complementary full detail.
We Sell Your Favorite Brands
Want to see what your build would look like before committing? We'll get you a photo-realistic rendering!
Concept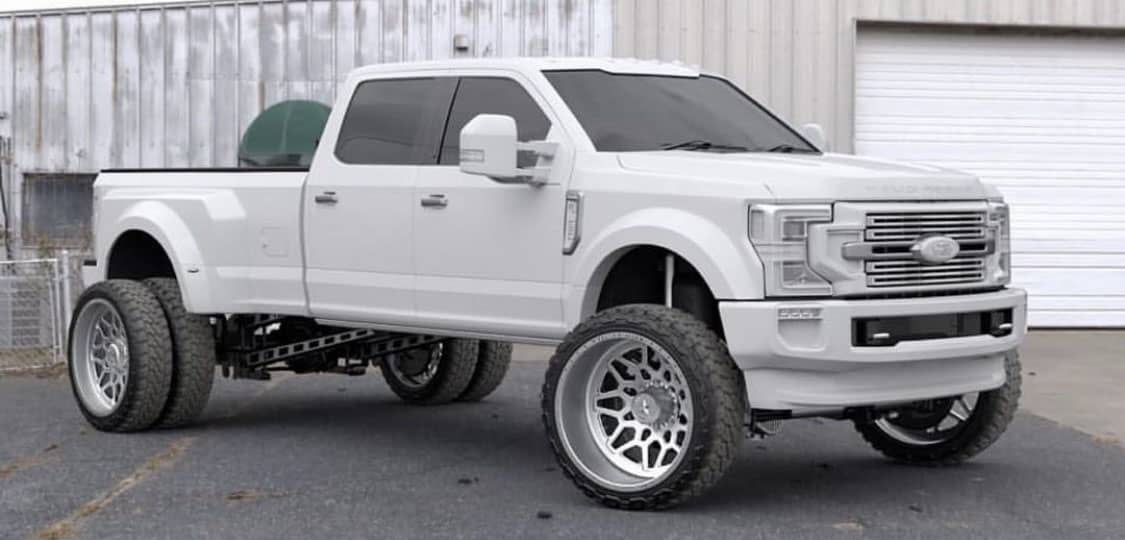 Reality